By Susan Brass
New rumors surfaced this week about more changes and price increases being considered for Walt Disney World. Remember, this rumor is due to a survey Disney sent out about how people feel about this concept.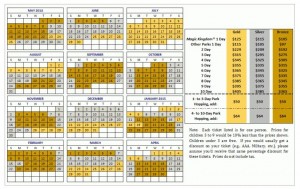 This one involves not just ticket prices exclusively, but a new three-tier pricing system as well. This would mean higher costs for travel during the famously busy times during the year and lower prices during the "slow" seasons. Disney is saying this is to "even out" crowds through the year. Sadly, most families have to travel during these busy times, as these tend to be when children (and parents who are teachers) have their breaks. This move would either cause families to have to pay way more for their vacation or skip their trips altogether. All my friends and family with children would not pull their kids out of school just to travel to Disney at a slower time of year. Many value their children's education too much for that. A couple of people I asked about this said they would not bother going at all as they feel they are being "extorted" because those are the only times of year they can travel.
As a couple who always travel to "the World" in Sept., we have noticed a definite increase in crowds the past few years. It is probably due to it being that the Fall is free dining time, but it seems there is already no slow time, just a slower time. Recently, there have been many changes to Walt Disney World with Magic Bands, MDE and FP+. It has been said with all of these that it is to help control the crowds in the parks. It seems Disney is just looking to bring in more revenue in exchange for a pleasant guest experience.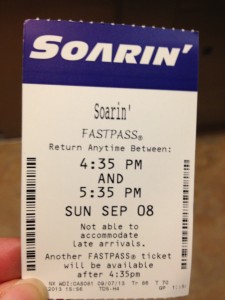 Already our Disney trips have become a cause of stress (for most of us anyway). Figuring out where to eat on what days 6 months out, then trying to coordinate those meals with the FP+ options at 60 days before we leave. If you don't get the ADR you really wanted, now you spend every day stalking the website clicking that "Find A Table" button over and over hoping a time will pop up for you! Imagine now trying to coordinate what days are Bronze, Silver or Gold and if it will fit into your travel budget.
Disney has always been a wonderful place full of magic. We have great memories of our trips, but I am starting to worry that we will begin to remember more, the stress and aggravation of planning than the magical memories made there. I have accepted Magic Bands and FP+, but I am going back to missing the Disney I used to know because it seems all these changes are less about a magical guest experience and more about how much Disney can charge us for it.
Susan Brass