If you're a web-saavy WDW fan, you've probably seen or heard about Disney co-branded Dooney & Bourke, Vera Bradley, and Harveys designer bags. You've probably also seen the Disney Pandora beads, or Alex & Ani Bracelets. Maybe you've even had a hint or two dropped about them.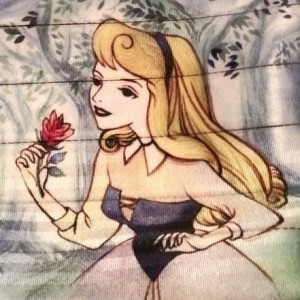 For those of you whose experience is limited to admiring them in a gift shop or trying to steer a loved one away from them after you check out those price tags, you might be amazed to hear that these items are not only coveted, they have a secondary shadow market thanks to Disney's clever employment of limited time releases and park-only sales.
You can find the items on eBay and they often sell for more than they retail. There are also numerous Facebook groups in which bag owners sell their barely-used (or well loved) items to other aficionados, and there are many personal shoppers who will go to the parks to buy items that are only available at select park locations for a fee. Sometimes the fee is reasonable, sometimes—not so much.
One of the best examples are Haunted Mansion-inspired Dooney & Bourke Bags. They retail for around $330 plus tax and can only be purchased at a few locations at the WDW resort. Because of personal shoppers and eBay speculation, Disney has capped purchases to six items per style, per guest, per day. The bags are not available by calling the parks merchandise line (for future reference, that number is 877-560-6477).
Another niche Disney has harnessed is the 'race' and event merchandise area. They're cleverly releasing bags to commemorate the various races—Star Wars, Tinkerbell, Princess—and events like Food & Wine and Flower and Garden Festivals.
I'd like to say I'm above all this commercialism, but I've got a great Mickey's Perfect Petals Vera Bradley Duffel I use as my official Disney Luggage, and I tote a Harveys Good v. Evil Aurora and Maleficent bag. I bought the Vera through a personal shopper when they were only available at the Flower and Garden Brunch, and I bought the Harveys bag used from another bag lover I met on Facebook. When I discovered I wasn't a fan of the limited edition Alex & Ani bracelets I received, I was able to rapidly re-home them and recover my costs using Facebook.
So for all you Disney 'merch' lovers who also love the designer gear, the possibilities are endless, although some are pricier than others. It's another form of collecting—but at least bags are functional, right?  Pardon me, I'm off to ship this Dooney & Bourke bag I sold to justify buying another one.
By Emily Honsa Hicks