Hello LooperNation,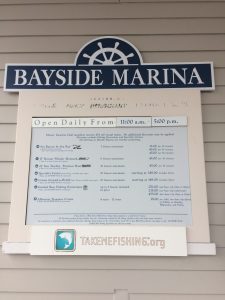 Today, I wanted to share a really unique experience that I had on New Years Day. A really good friend of mine wanted to propose to his girlfriend in a special way. Knowing that she is a huge fan of Epcot's World Showcase, he settled on the Cruise Around the World. It was a really fun experience, regardless of the fact that we did it on one of the coldest days I have ever experienced in Florida. I know a lot of people are always looking for things to do that they may not have done before and this is definitely a good option.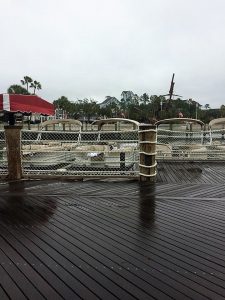 The Cruise Around the World adventure begins at the Disney's Yacht Club dock. The 25 foot pontoon boat can fit up to 10 people and children are required to wear a life jacket the entire time. The boats (as shown above) have a small section that is covered. They provided us with bottled water, soda, chips, cookies, and brownies. Plus our skipper had lots of blankets and towels on hand. You are allowed to bring your own alcohol, other drinks, and food on board as well.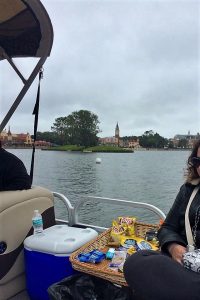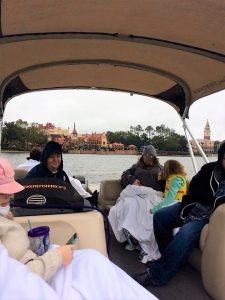 Once you leave the dock at the Yacht Club you go around Crescent Lake, past where the Friendship Boats drops guests off for Epcot, and under the bridge into World Showcase. Then the skipper will go around all of World Showcase very slowly so that you can get good pictures. They will stop along the way so you can stand and take photos and give you little bits of trivia about each country.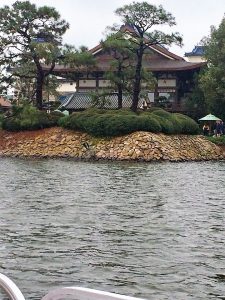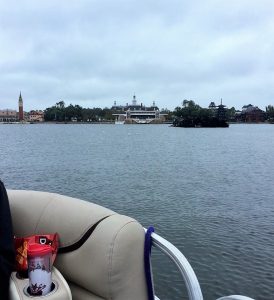 The boat ride makes for some pretty unique selfies!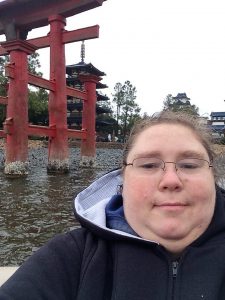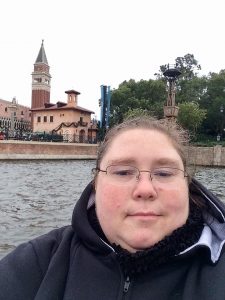 My only wish is that it had not been so cold and wet that day. We asked to go back in early because after the proposal we had made two cycles around World Showcase and we were pretty much frozen at that point. The experience is meant to last 90 minutes and that is plenty of time to enjoy a nice picnic on the water, conversation, pictures, information from the skipper, and a PROPOSAL!!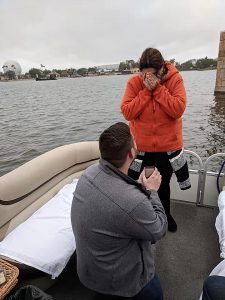 And….in case your wondering….she said YES!!!
You can find more information about this cruise and how to book it HERE!
Deedee Herring