By Susan Brass
Should we buy the Park Hopper option?
I see this question a lot in various FB groups and pages. As with a lot of things at Disney, I feel it is personal preference. For us, it is a must! Of course, we are only paying for two and when you have a family of four, five or more this becomes a very pricy option.
We feel it provides us with that feeling of freedom you are starting to lose with a Disney vacation. With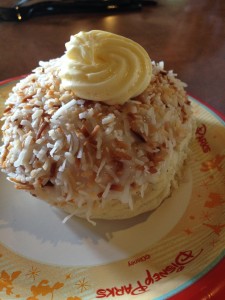 having to decide where to eat 6 months prior and scheduling which rides you want to go on 2 months before, the park hopper makes planning easier as well. If we know we want to eat at certain restaurants in the parks, we don't have to plan our whole day around that park. This is especially helpful since we love to spend a lot of time in EPCOT, we end up there almost every day of our trip. It could just be for School Bread and a Cream Puff at Kringla, a meal at Via Napoli or to pass through to the Crescent Lake area, we like to have that option. We usually do not spend a FULL day in any park. I will make our FP+ selections for the first half of the day at whichever park we have decided we will visit and then head back to our resort to go swimming or just to shower, change and refresh for the next half of our day.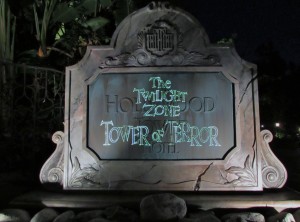 We have been in three parks in one day, going to try for all 4 this year. One night we were strolling the Boardwalk after just leaving EPCOT and having done Animal Kingdom that morning. I decided I wanted to run into Hollywood Studios and go on the Tower of Terror. We had never been on at night and figured, why not? We jumped on a boat and headed on over. It was late and the park was emptying out. We wound up going on three times in a row!  What a night! We have also headed to a park that was supposed to be low crowds that day – according to various park planning apps, only to find it was in fact crowded. We will go in, do our FP's and leave. We don't have to stay the whole day in a crowded park.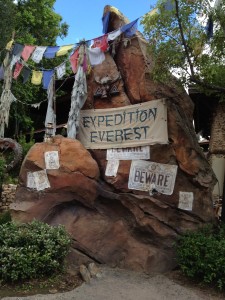 Now, I have also had the discussion (I hesitate using the word argument, LOL) with family and friends that say "my kid is too tired after one park to do another". That is the beauty of the Park Hopper. Start out early in one park and head back to the resort midday for a nap then head out to a different park. This also helps to eliminate the all too common at Disney meltdowns. Now, you can do this with the same park in one day. You don't have to spend the WHOLE day at the park, you can take a break and head back later. But, why not head out someplace new?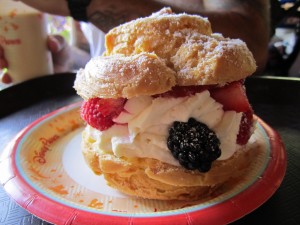 Above all, my favorite thing about the Park Hopper is, I never know till the very end when my last time in each park will be. I don't have to make that decision until my last day. If I want to see the castle one more time, check on the Yeti, and grab one last margarita in Mexico – I can do all three!

By Susan Brass