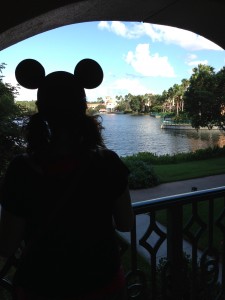 By Susan Brass
Most adults that travel to Disney do it "for their children". I have seen and heard the newlyweds commenting how great it is going to be to bring their children to WDW when the time comes. I know that most of the adults I interact with daily can't understand why we are going again, when we don't have kids. Sadly, some don't even want to go with their kids … but that is a whole other subject! I know anyone reading this understands that Disney is not just for children, but for adults (who are just big kids) as well.
I follow groups and pages about "the adult side of Disney". I have listened to podcasts that have had this as their subject as well. Undoubtedly, there are MANY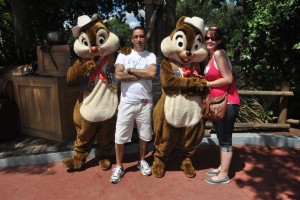 activities for adult only trips at Walt Disney World. You can drink around the world, visit luxury spas, have romantic dinners followed by fireworks on the lagoon… But, this being said, my husband and I do not have children and have the freedom to be romantic at any moment without interruption. NOT to say it isn't more special at WDW, we did honeymoon there and have celebrated quite a few anniversaries there as well.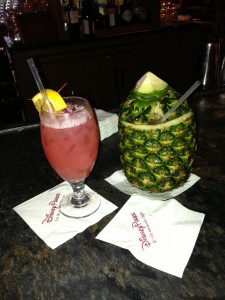 As for "drinking around the world", we are not big drinkers. Although I do enjoy my "welcome home" Lapu Lapu at our arrival day visit to Tambu Lounge, a glass or two of sangria with dinner… oh, and I can't forget a margarita from Laguna Bar, and any other tropical drink while spending the day poolside. OK, I admit I enjoy my adult beverages while vacationing, but we never spend a DAY drinking. As John says "I don't want to cloud my experience". I say I have just enough to enhance it. ☺
So, what is "my Disney Adult Side"? It is letting loose and just having fun. Forgetting all the responsibilities and commitments of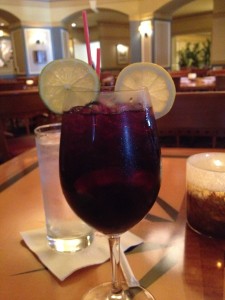 work, family issues and taking care of our home. It is better than being a child at Disney, because we truly appreciate where we are and NEED the break. I love that when we are at Disney we never fight or bicker, all the stress just melts away. I ride the teacups, wear my Mickey ears and get truly excited when I see Chip & Dale (and a few other favs!). We don't need to get every FP we might want (even though I do try!) because our child would be upset if they have to wait in line or get devastated if we don't get that character meal the kids "need". We go and just enjoy being in the parks, noticing all the details and not rushing from attraction to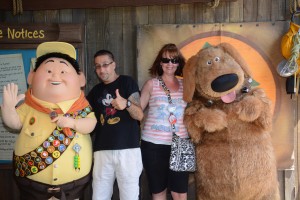 attraction. We do flop into bed at night like exhausted children after a full day of fun (romance? HAHA!). We always do parkhoppers and will come back to the resort at some point to freshen up before the evening activities get started. This will sometimes include a nice dip in the pool. We are up earlier than when we are working and go to bed later, filling our days with, well, whatever we want!
So, for the most part, my "adult side" isn't so adult, it is about letting the kid inside out to play!
Susan Brass