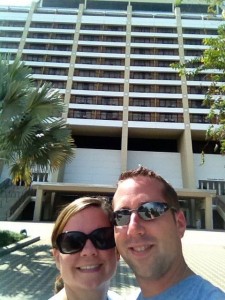 So if you are reading this blog, you are most likely a "Disney Geek" or at least, an avid, educated Disney World Fan.  Since the early 1990's, you have probably walked around the Walt Disney World theme parks and resort and have seen those Disney Vacation Club (DVC) kiosks with their large photo books of the theme parks and resorts that we all know and love.  Disney Vacation Club was always that "timeshare" that we all knew someone else owned, but not us.  It was always that topic every time we visited a theme park, we would always say to ourselves, I could never afford that or that isn't for me.  But, if we stopped and took a moment to think, is DVC right for us? For this Original Looper, it finally was.
If you scour the internet, you will find article upon article of different opinions if someone should or should not buy DVC.  I was once one of those persons and just recently, I made the decision to sit down and truly find out if this was the right investment for me.  I am a big Disney Parks fan and have been travelling down to the World since 1984.  I have been fortunate enough to have stayed at Disney's Polynesian, Contemporary, and Grand Floridian resorts as a child growing up.  As I grew up, my family had invested in some off property time share in Kissimmee that was very nice.  However, when we visited the World and stayed off property there, it just wasn't the same.  I would constantly reminisce about the good ole days when we stayed at the Grand Floridian with my cousins or the times my brother and I when we were kids would race down the hallways of the North Garden Wing at the Contemporary Resort.  It just wasn't the same and as time went on and Disney World became more and more popular, prices of the Deluxe Resorts rose out of our budget.  It appeared the good ole days were possibly gone forever.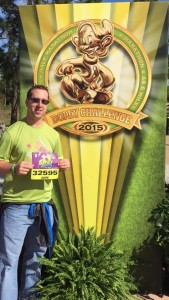 In 2013, a friend of mine invited my wife and me to stay with him and his wife at the Beach Club Villas.  This would have been my first time staying at a DVC property and my first time staying on property since 2007.  I was very excited for what the experience was to hold.  Well, needless to say that I was sold on DVC.  Our accommodations at the Beach Club were amazing.  Not only was the two bedroom villa spacious, comfortable, and luxurious, but it recaptured the magic I experienced as a child with my family of being immersed in the magic.  I had made up my mind; I was ready to do this.  I was ready to take the plunge and purchase DVC.  Now, the question was which method is right for me?  Do I buy directly from Disney and purchase at one of the newer DVC resorts such as Bay Lake Tower or the Villas at Grand Floridian or do I choose the resale market and go for a resort such as Boardwalk Villas or Saratoga Springs?
My wife and I decided to go with the resale market mainly because of financial reasons.  The reason why we chose resale was that it was much more affordable than purchasing directly from Disney.  We decided to purchase a contract at Saratoga Springs and we chose Saratoga because of price, maintenance/yearly dues, and contract length.  We had done our research and decided to purchase through a reputable real-estate/DVC reseller located in Orlando.  (We actually made the offer while in our room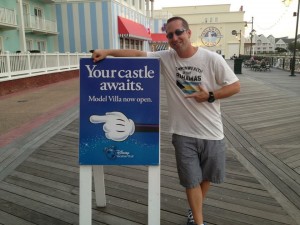 at Port Orleans – French Quarter!)  The process was extremely easy and our real estate broker communicated very well with us.  The whole process took about a month and a half but once we were finally approved, nothing was more exciting than receiving our DVC membership packet in the mail along with our passwords to start booking our upcoming trips!  We had in a sense with a single purchase recaptured the magic of years past.  So on your next trip down to the World, when you walk past a DVC kiosk, don't automatically assume that it's not for you.  Stop, take a minute, and think if maybe this would be a great decision for you and your family.  I know for my wife and me, it was the right decision for us.
Joe Quattrocchi
About me
A resident of the great state of New Jersey and nicknamed the "Original Super Looper,"  I am a Disney Vacation Club Owner and runDisney Enthusiast.  I am a 2X finisher (2014, 2015) of the Walt Disney World Marathon as well as the 2015 Dopey Challenge.  I also enjoy not only the Disney World Parks and Resorts, but also the Disney World Golf Courses as well.