Hello Looper Nation, or is it Nation of Loopers,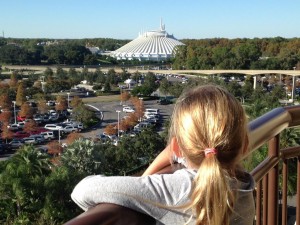 So living a whopping 28 miles from Cinderella's castle, we surprisingly stay at the Disney resorts once or twice a year.   Last year we stayed at the Port Orleans Riverside resort for a few days in May.  For Thanksgiving week 2014, we knocked the last resort off our list, the pinnacle of all the Disney resorts, the Contemporary.  Staying at the Contemporary is significant to me and my family because it means we have finally stayed at each and every WDW resort at least for now until a new resort is built.  One bucket list item complete, but I digress.  We stayed in a theme park view room and what a treat.  I'm so glad we left this resort until last.  There is nothing like sitting on the balcony drinking a cup of Joffrey's coffee and hearing the hustle and bustle of the Magic Kingdom on a busy week.  The whistles from the ferry boats, the whistles from the Walt Disney World railroad, the occasional fireworks from the Dream Along with Mickey show, the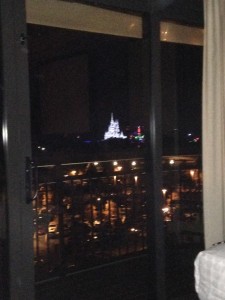 way you can see the Tomorrowland Transit Authority People Mover taking people on a grand circle tour of Tomorrowland.  If you listen closely you can hear the murmur of people talking and one can't help but to imagine, "Wow, they are having so much fun"……….we are all so fortunate that this Magical place exists and if you are reading this, you already know the feeling.  This past March we stayed at the Beach Club and ohhh what a pool.   So for those wondering if the Magic ever wears off, at least in our family it does not.  My first trip was in 1973 (at 1 year old) and I've been going ever since, and now I get the pleasure of sharing the Magic with my family.
Well here it is, the beginning of April, and the spring break and Easter crowds have left. It's time for our weekend trips to the parks to continue, at least until the Summer crowds show up and the forecast is in the 95's (95 F temperature, 95% chance of rain, and 95% humidity).
We are also planning our next resort stay.  Beach Club for Thanksgiving, here we come.   I just wanted to remind you all of some important dates that you need to remember when booking your trips.
If you are staying at a Disney Resort there are two important dates to remember:
180 days out from your check in date: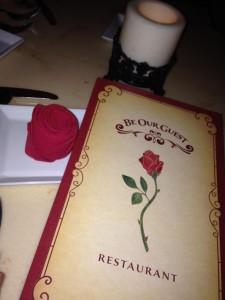 180 days out you can book your ADRs (Advanced Dining Reservations).  This is important because depending on the time of year, you may not be able to find reservations at some of the better restaurants.   Here is a funny story, so last year prior to our Thanksgiving stay at the Contemporary, I woke at 5am to get online by 6AM on my 180th day out, in an attempt to book a Be Our Guest ADR for Thanksgiving Day dinner.  Well much to my surprise, Be Our Guest was completely booked.  I did have party of 8 so traditionally larger parties are harder to reserve tables for.  I did find out that you can book up ADRs up to 10 days out starting at the 180th day from your CHECK-IN date at the resort.  So unfortunately, since we were showing up on the Tuesday before Thanksgiving, a lot of people were arriving the weekend before Thanksgiving, and thus got to book a Be Our Guest ADR a little earlier than I did.   Oh well, its not like we won't be back.  Well we ended up booking Thanksgiving dinner at the Liberty Tree Inn, where if you are familiar with the restaurant, you already know its Thanksgiving dinner all year long.  When we arrived the Tuesday before Thanksgiving, I kept going onto the My Disney Experience app and looked for an opportunity to upgrade our T-Day dinner ADR time.  Much to my surprise, I found an opening at Be Our Guest and I didn't find just one opening, I found 4 or 5 time slots available………and they were available for my party of 8.   Yeah!!!!   The Thanksgiving Day dinner at Be Our Guest was wonderful.  If you get the opportunity, give it a try.   Always, always, always, check the app because the ADRs open up as well as FP reservations all the time.
60 days out from your check in date:

60 days out from your CHECK-IN date and its time to book your FP+ reservations.  So the trick is to book your last day first for those hard to get Fast Passes (Seven Dwarfs Mine Train, Toy Story Midway Mania, Rock 'n' Roller Coaster, Soarin', and Test Track).   If people are arriving a day or two earlier than you and they know this trick, they may book up those hard to find FP's before you have an opportunity.   Working from your last day at the resort backwards to the first day gives you an opportunity to beat some of the rush and you will likely find better times and more choices.  Now that you have booked those hard to get attractions, work your way backward in your trip itinerary, ending on your CHECK-IN day.  This will give you the best chance to get FP's for those must do attractions.
One last tool or trick for this entry…..here is a link to a 3rd party Fast Pass availability calendar.  The calendar shows FP availability based on the date.  If you look close enough you can see the 60 day out trend definitely comes into play.  The calendar assumes that you are booking for a party of 4 and updates every 30 minutes.   I've done some spot checks on it and found it to be accurate.
That's all for now folks…………enjoy your week.  And I hope to see you at the parks real soon.  Roll 'em!
FishSeanWoo