TAKING A BITE OUT OF DISNEY:
BBQ Rub and Sauce (Flame Tree Barbecue)
So how did you all like the fried chicken recipe from the 50's Prime Time Café that kicked off this series?  I'm betting, when you took your first bite, you were transported back to that fabulous dinner you had at Hollywood Studios…and I'll bet you sat up straight and got your elbows off the table before Aunt Pat came over and yelled at you!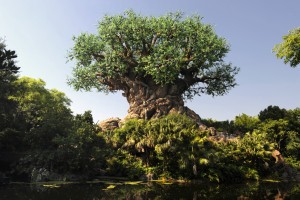 In this entry, we're trekking over to the Animal Kingdom – to the Flame Tree Barbecue to be exact.  Aha… I thought that would get your attention…
Flame Tree Barbecue is well touted among Disney guests as being the best BBQ on property.  And it does not disappoint.  I love the pulled pork BBQ sandwich, although I've missed out on it on our last two trips.
The good news is this can be easily remedied.
So, if you'd like to enjoy it at home (and considering I've already scoured the internet to get the recipe for you, that'll be pretty easy), just throw on your Mickey apron, set your table, grab your ingredients, and delight in a little bit of Disney in your own home.
Flame Tree BBQ Rub
Ingredients
2 lbs. sugar
8 ozs season salt
2 ozs paprika
 2 ozs chili powder
2 ozs ground black pepper
1/2 ozs garlic salt
1/2 ozs onion powder
1 oz cumin
Directions
Mix all of the ingredients together and rub all over the pork shoulder. Wrap it tightly in plastic wrap overnight.  When you're ready to cook, place the pork shoulder in your crock pot for 8 – 10 hours.  Once it's cooked, shred it, put on buns with some of the BBQ sauce, and enjoy!
Flame Tree BBQ Sauce
Ingredients
1 cup ketchup
1/4 cup rice wine vinegar
1/4 cup water
1/4 cup packed light brown sugar
2 tbsp molasses
1 tbsp Worcestershire sauce
1 tbsp mild chili powder
1 tbsp paprika
2 tbsp onion powder
1 tsp ground turmeric
1 tsp ground cumin
1/2 tsp garlic powder
1/2 tsp ground cloves
Directions
Combine all of the ingredients in a saucepan and bring to a simmer over medium heat.  Reduce the heat to low and cook at a low simmer.  Stir frequently for 35 minutes or until thickened. 
Use immediately or store, covered, in the refrigerator for up to two weeks.
Delicious, right?
I hope you enjoyed taking a bite out of Disney right in your own home!
~ Monica
About Monica P.
I am a wife and mother and passionate about Walt Disney World. I love preparing for our Disney trips and am constantly reading up on all things Disney, listening to Disney podcasts, and am a member of various Disney Facebook groups. In addition to my website,www.themouseinourhouse.com, I am also a blogger for The Mouse For Less (www.themouseforless.com).
You can catch me on:
Facebook: www.facebook.com/groups/themouseinourhouse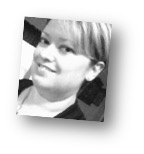 Blogspot: www.themouseinourhouse.blogspot.com
Twitter: @MouseInOurHouse
Instagram: The Mouse In Our House
Pinterest: The Mouse In Our House
Email: themouseinourhouse [at] yahoo [dot] com
Come along with me to celebrate and explore all things Disney from my perspective.
* Please note:  The ingredients portion of the BBQ Rub recipe was found on various Disney and non-Disney websites, including www.allears.net.
Feel free to cook the pork shoulder however you prefer – these directions are how I prepare it.
The BBQ Sauce recipe was found on various Disney and non-Disney websites, including www.magicalrecipes.net.