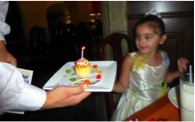 When our family travels to Walt Disney World, we turn our trips into celebrations. And that's the way Disney wants it!
Toward that end, Disney provides free pins, which you can pick up at Guest Relations in any of the parks, that proclaim to the World what you're celebrating.
Are you on your honeymoon? There's a pin for that!
Are you enjoying your first time at the World? Don't forget to grab that 1st Visit pin!
Let the World know it's your birthday with a Happy Birthday pin. Added bonus – guest and cast members will fill your days with birthday wishes everywhere you go!
Is it your anniversary? Grab an Anniversary pin and show your other half how happy and proud you are to have them in your life! And to all of the husbands out there – don't forget to plan something special and romantic… I don't want any of you to end up in the doghouse! And yes, that can happen, even in Disney World…
Are you enjoying a family reunion? Grab enough pins for the whole family and have everyone match!
Are you celebrating a personal triumph? Anything from beating cancer to having a successful school year to anything in between – it's completely up to you! Just grab a pin and let guests and cast members celebrate with you.
Our family not only loves celebrating and letting everyone celebrate with us, but we also really enjoy making other guests feel special by wishing them a happy birthday or congratulations when we see their pins, and asking those on their first trip what their favorite part has been so far. We love watching their faces light up when we pass by and call out a happy birthday to them, and it's always great when we get a chance to ask a little one enjoying their first trip what their favorite ride has been so far, and watching them clearly struggle to pick just one.
Letting everyone know you're celebrating also has it's perks. It's been our experience that cast members will not only wish you a happy birthday, but many times, they'll bring you a special dessert and sing you happy birthday. This is extra special for the little ones.
An anniversary might also get you a special dessert or a celebratory drink.
Every celebration is special and usually earns a little bit of pixie dust in some way, shape, or form.
Be sure to go to the Walt Disney website for other celebration options.
Wishing you magical Disney celebrations!
~ Monica P.
About Monica P.
I am a wife and mother and passionate about Walt Disney World. I love preparing for our Disney trips and am constantly reading up on all things Disney, listening to Disney podcasts, and am a member of various Disney Facebook groups. In addition to my website, www.themouseinourhouse.com, I am also a blogger for The Mouse For Less (www.themouseforless.com).
You can catch me on:
Facebook: www.facebook.com/groups/themouseinourhouse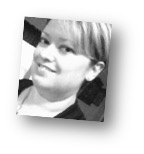 Blogspot: www.themouseinourhouse.blogspot.com
Twitter: @MouseInOurHouse
Instagram: The Mouse In Our House
Pinterest: The Mouse In Our House
Email: themouseinourhouse [at] yahoo [dot] com
Come along with me to celebrate and explore all things Disney from my perspective.