By Monica Pinto
TAKING A BITE OUT OF DISNEY: 
Green Onion Chimichurri Sauce – Maya Grill
(Coronado Springs Resort)
I hope you all enjoyed the recipe for the beef marinade from 'Ohana – yummy!  I'll bet it made you feel like you were back at Disney's Polynesian Village Resort enjoying a fabulous meal.  Did you see Resort Loop Bob while you were there?
Today, we're going over to another resort – Coronado Springs – for the Chimichurri Sauce over at the Maya Grill.  I love Coronado Springs and have stayed there four times so far.  Maya Grill is a fabulous restaurant – love their steak!
So, if you love Mexican food, I have some good news!  Now, you can prepare this delicious addition to favorite Mexican dishes for yourself.  Yay!!
So, if you'd like to enjoy this at home (and considering I've already scoured the internet to get the recipe for you, that'll be pretty easy), just throw on your Mickey apron, set your table, grab your ingredients, and delight in a little bit of Disney in your own home.
Chimichurri Sauce
Ingredients
10 oz chopped green onion
20 oz chopped green pepper
10 oz chopped parsley
5 oz minced garlic
8 oz olive oil
4 oz lime juice
1 oz coarse black pepper
1 oz salt
Directions
Blend all ingredients.  Refrigerate until needed.
Delicious, right?
I hope you enjoyed taking a bite out of Disney right in your own home!
~ Monica
About Monica P.
I am a wife and mother and passionate about Walt Disney World. I love preparing for our Disney trips and am constantly reading up on all things Disney, listening to Disney podcasts, and am a member of various Disney Facebook groups. In addition to my website,www.themouseinourhouse.com, I am also a blogger for The Mouse For Less (www.themouseforless.com).
You can catch me on:
Facebook: www.facebook.com/groups/themouseinourhouse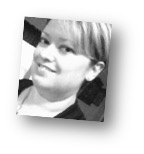 Blogspot: www.themouseinourhouse.blogspot.com
Twitter: @MouseInOurHouse
Instagram: The Mouse In Our House
Pinterest: The Mouse In Our House
Email: themouseinourhouse [at] yahoo [dot] com
Come along with me to celebrate and explore all things Disney from my perspective.
* Please note: This recipe was found on various Disney and non-Disney websites, including www.allears.net.