We are very excited to talk with Matt Hochberg from the Royal Caribbean Blog and podcast, StudiosCentral.com, and (previously) the WDW Today Podcast! Matt shares with us the advantages of pairing a Walt Disney World vacation with a Royal Caribbean cruise!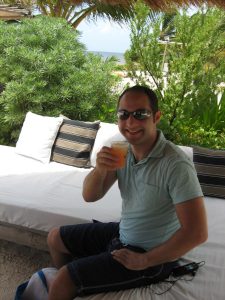 Ordering a Labadoozie!?: "Please Stand Clear Of The Doors"!
Thank you Nancy Teel for kicking off our show!
Thanks for downloading Episode 329 of ResortLoop.com!
This episode of ResortLoop.com is brought to you by the Joffrey's Coffee & Tea Company!
Save 15% off now through 5/31 on your Joffrey's Coffee & Tea order by using coupon code: MAYLOOPER at checkout!!!
Be sure to book your next trip with PeopleMoverTravel.com!!!!

Email or call in your own special open for the show!
Voicemail: (414) WDW-LOOP