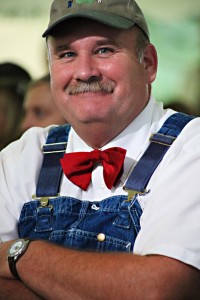 We are thrilled to be joined by the internationally known farmer and grower Farmer Lee Jones of "The Chef's Garden"! We talk about Sustainable Farming, Disney chefs, and how he supplies Walt Disney World with the highest quality produce used in Signature restaurants! We also learn about a special event taking place in Milan, Ohio at "The Culinary Vegetable Institute"! It is a special "Earth to Table" dinner featuring Five Walt Disney World Chefs! You can find the event here!
The Chef's Garden Produce is shipped fresh from Huron, Ohio and is available at Omaha Steaks!
Joffrey's Coffee and Tea are very generously offering our listeners the special code "Looper" for 20% off all of their coffee and tea products! Including the Disney Parks and Resorts Specialty Coffee Collection! Free Shipping on all orders over $50!
If growing MicroGreens: "Please stand clear of the doors"!
Thank you for downloading Episode 209 of ResortLoop.com!
This episode of ResortLoop.com is brought to you by the Joffrey's Coffee & Tea Company!
Email or call in your own special open for the show!
Voicemail: (414) WDW-LOOP