My First Solo Trip! -Susan Gunn
Hello Looper Nation! Some of you may recognize my name from the Looper Nation Facebook group, Tim asked me to be on the podcast to talk about my recent solo trip, but I'm just not comfortable with that, so I'm going the blog route. Just as an FYI, I'm in my mid-50s age-wise.
First, I'd like to talk about my "Disney story" and why I love it so much. I grew up on Long Island, NY, the daughter of two hard-working parents. My Dad was a maintenance mechanic at a bottling plant, working second shift, and my Mom worked at a local high school. Needless to say, we didn't really spend a whole lot of time together when I was younger. When my Dad was home, my Mom and I were at school, and when we were home, my Dad was at work. We never wasted anything and lived within our means, I never lacked for anything growing up. We did vacation once or twice a year, but we never went to Disney World, now that I think back, we never left the Tri-State area.
The first time I went to Disney World, was the first time my kids went to Disney World, they were 7 and 10 at the time. My husband had gone once when he was younger with his family, that was even before Epcot was built. We had our trip planned through a local travel agent who had an actual office! The trip was for the week after New Year's 2002, we were pulling the kids out of school for a week (1st and 4th grade) and we were planning on staying at Coronado, our travel agent said they had the best pool at the time. Needless to say, after what happened on 9/11/2001, our plans changed. The flight got canceled, the airline went out of business, and we weren't sure if we even wanted to go. We did decide to go and drove down from our home in New Hampshire. Just as we were about to jump in the car, we got a call, on the landline, from our travel agent that we were being moved to the brand spanking new Animal Kingdom Lodge and that the cost was, now don't faint, $90 a night. After 9/11 no one was traveling, and Disney actually closed a bunch of hotels.
We had an amazing time. I'll never forget the look on my kids' faces when they opened the curtains of the hotel room and saw giraffes. The parks were empty. I have photos of my kids at the Magic Kingdom with not one other person visible.
That is why I love it so much, I experienced it for the first time along with my kids, such great memories, even the car ride down and back was a blast. I remember that the kids loved the Tower of Terror ride so much that we bought the VCR movie in the gift shop, and they watched it continuously on the drive back to NH.
Now to my solo trip. A few weeks ago, my husband told me that a couple of his buddies were coming to visit for a weekend, we now live about 20 miles west of D.C., and I said to him, kind of jokingly, maybe I'll go to Disney while they're here. He said "maybe you should"…he now says that I called his bluff. 🙂
We are loyal Southwest customers and have a bunch of points saved up, so the flight only "cost" me $10, had to pay the tax. I flew directly from DCA (Ronald Reagan Airport) to MCO. I went onto Priceline and the planets must have been aligned because I was able to get a room at Riverside for $213/night. I got two days of one park/day tickets, got my park reservations, and
decided to spend both of them at Epcot. I did add Genie+ to my tickets. My trip went from Friday, June 17 to Monday, June 20.
This was the first time I ever traveled alone, besides visiting family. I was nervous but figured Disney is probably the safest place in the world to visit. I did some online searching with regards to transportation options to get from/to MCO and visited both the Mears website and the Sunshine Flyer website, I didn't want to use a rideshare service since I was traveling alone. The prices were similar, but I happened to do a Google search and found a coupon code for the Sunshine Flyer which brought the cost down to $17 round trip. I had no issues with them and would recommend them.
I then logged into TouringPlans, and used their room reservation request form (you have to be a subscriber to use this service). My husband and I have stayed in the Alligator Bayou section, so I requested a room in the Magnolia area this time. This was the fifth time I used this service, and it has worked every time. If you haven't used it, I would highly recommend it. They have views from most rooms at all the resorts on their website (not the mobile app), and as long as you request something in the correct "class" of room you booked, I think Disney will do their best to accommodate you.
My room was great, loved the resort, though I really didn't spend that much time there. The access to Disney Springs is great utilizing the boats, as long as there's no thunder/lightning in the area. I did wake up early each day for the 7:00 am virtual queue to try and get Guardians, I was successful both days. My tip here is to keep checking the queue during the day because the approximate time to ride kept getting substantially moved up. The first day it said I was going to get called back at 4:00 pm, but ended up getting on closer to 1:00 pm. The next day was similar. It is a fabulous ride and the music? So, so good.
The two days I was in Epcot, Saturday, and Sunday, I got to the park early, since I was up already, to utilize the early half-hour opening for resort guests. Both days I headed straight to Remy's Ratatouille Adventure, and was on and off the ride before the park opened to regular guests.
I'm not convinced that paying for Genie+ was worth it for this trip, I would do a little more research on crowd levels before purchasing it again for Epcot and/or for when Guardians ends its virtual queue. I could basically walk on to Test Track using the single rider line whenever I wanted.
The best part of my trip was the fact that I could do whatever I wanted, and one of my goals was to go to each country in World Showcase and do a complete exploration. There were so many pathways, areas, and little "nooks and crannies" in each country that I don't think I've ever seen before (this was my eighth visit to WDW). Especially surprising was the Morocco pavilion, I think I wrote this in one of my FB posts, if you see a door and there's no "Cast Member Only" sign on it, try to open it, you may be surprised. Of course, there were some doors that were locked, but you never know. The Mexico, China, and Japanese pavilions had some beautiful garden paths. If you need a spot to cool off, head towards the Canada Far and Wide movie, it was surprisingly cool near the waterfall/gorge area, and not a whole lot of people around. I included some pics below.

It was hot at the Park (go figure it was June in Central Florida) which I expected, so I headed back to my resort on Saturday around 4:30 pm, changed out of my stinky clothes, took a little breather, and enjoyed an adult beverage and a little snack at Riverside's Muddy Rivers Pool Bar. I was rather conflicted about whether I wanted to go back to Epcot for Harmonious, I was quite tired at that point (my Apple Watch logged about 11 miles each day). I'm so glad I decided to go back. When I arrived back at Epcot around 8:30 pm (after enjoying a private bus ride from the resort with a great driver whom I chatted with the whole trip), I asked some of the Cast Members at the Park entrance about the best place to see the show. They were awesome and so happy to talk, they said to go to the area in front of the Canada pavilion. Well, they were right, and on my way out of the Park after the show, I saw the same folks and told them thanks, they loved that! There's a great little button in The Disney App to give a "Cast Compliment", which I did use, it's a great way to send some pixie dust back to the Cast Members who make our trips so magical.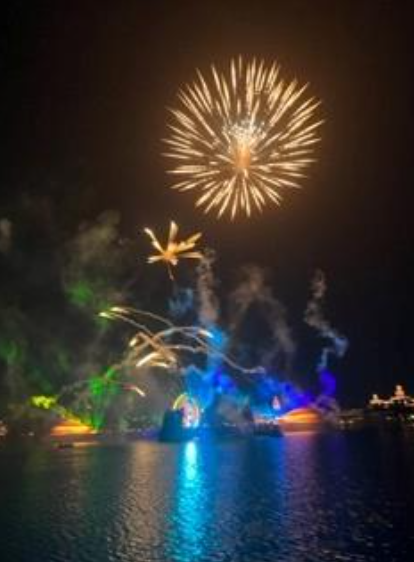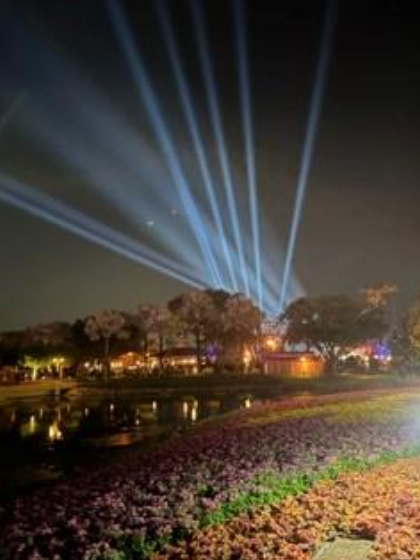 It still amazes me how many people leave the Park when it starts to rain like they had no idea it was even possible. A few years ago, I bought an inexpensive ($20) rain poncho on Amazon, that has a full zipper on the front. It packs up small in an included pouch, it's roomy enough to fit over my park backpack, and I love the fact that I'm not wearing, basically, a trash bag in the heat and then throwing it away. I bring it whenever I travel, not just to Disney.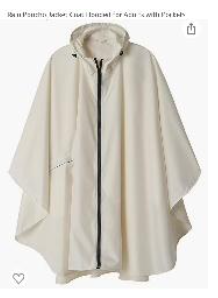 Another tip is in the footwear department. I invested in a pair of Chaco sandals. They are similar to Tevas but I find them to have a bit more support. They are waterproof and come in a ton of colors. I find them so much better to walk around in than wet socks and sneakers. They do take a bit to break in, because of the arch support, but I highly recommend them.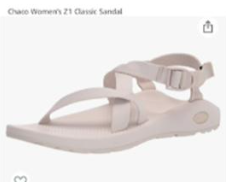 Lastly, it's a tradition for my family that every time we visit Disney World we have to go to AKL, usually for a check-out day breakfast at Boma. It just brings back so many memories. I did go back on the Sunday afternoon I was there, went to Victoria Falls Lounge (my absolute favorite place to get an adult beverage in WDW) got a nice glass (plastic) of South African wine, found a rocking chair overlooking the savanna, and teared up a bit.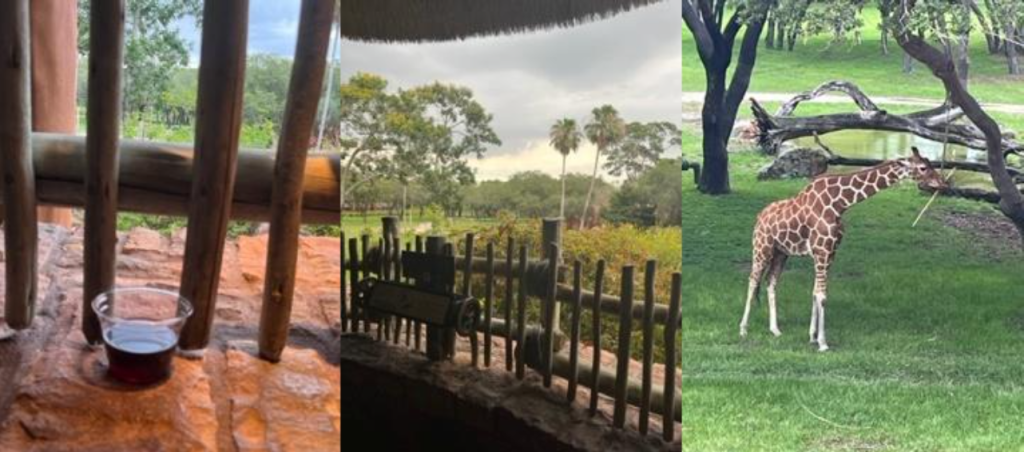 There really is a Circle of Life!
Susan Gunn