Our world is very different since the end of March. We live in an environment of facemasks, hand sanitizers, and stay at home orders. Our news is filled with mentions of Covid-19 and Coronavirus. We have lived through a lot over the past few months. How we deal with our individual "Shelter in Place" ordeals differs for everyone. Now that some of the international parks have started to reopen and plans are in place for the reopening of the Florida Disney parks, I think it might be fun to look at how Disney helped us keep our sanity.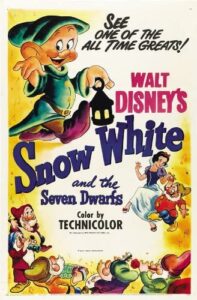 Generally, I like to think that most Disney people are an optimistic lot. We see the good in things and our glass tends to be half full. We are predisposed to take things as they come. As Lewis Robinson in Meet the Robinsons would say, we like to "Keep Moving Forward!" Walt, himself was the eternal optimist. He leveraged everything he had to make Snow White. When Oswald the Lucky Rabbit was taken from him by Charles Mintz along with many from Walt's staff, Walt didn't despair. Mickey was already in development with the Great Ub Iwerks in secret. Lillian, Walt's wife, changed the name from Mortimer to Mickey and the rest was history! Disney as a company and Walt in particular took great risks throughout his career. Some of Walt's optimism has rubbed off on Disney fans around the world.
While I find inspiration from Walt's life, The Disney company kept my optimism alive by following Walt's example. I subscribed to the Disney + service very soon after it became available.   Before the Pandemic, Disney+ was a pleasant diversion from everyday stress. Immediately, we devoured the Mandalorian and the Imagineering Story. We enjoyed the World According to Jeff Goldbloom. By the time the Stay at Home orders came into effect we had seen a great deal of the original content.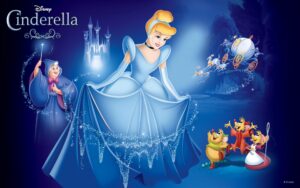 After we were asked not to leave our homes, I found a new appreciation for some of the older and less known Disney films.  I first watched the classic Peter Pan.  Peter Pan still brings out the 10-year-old boy in the 60-year-old man. For that hour and a half, I can fly! Next came Snow White and the Seven Dwarfs. Walt's masterpiece continues to charm us 83 years after it was released.  After Snow White, we watched The Rescuers. Don Bluth was still with Disney and you can see his hand all over it.  The movie was, well to put it simply, Meh. I went back to the classics with Cinderella. In my humble opinion, Cinderella ranks among the best-animated films ever. After Cinderella, we watched a couple of underrated, newer Disney films. Atlantis, The Lost City had a ton of great people in it and I thoroughly enjoyed it. Then I watched Meet the Robinsons, again. The more I watch Meet the Robinsons the more I like it.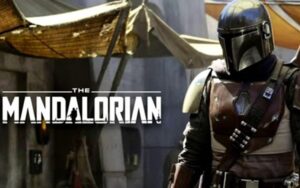 Sprinkled through all these classic Disney offerings I watch Star Wars Episode 4 – A New Hope again and I still loved every minute of it.  Disney released The Rise of Skywalker early We had to watch the film again. The movie is very good but the film doesn't achieve the greatness of the original episodes. J.J. Abrams missed a wonderful opportunity to develop the relationship between Finn and Rose. I spent a great deal of time watching old and new Disney shorts. From Steamboat Willy to the Pixar Sparkshorts, these animated gems kept me entertained.   As Social Distancing continues and we are encouraged to stay home, the huge library of wonderful Disney content will keep me busy for months.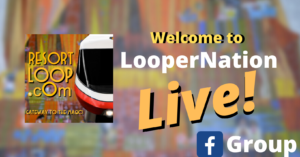 The various Disney related Facebook groups and more specifically Looper Nation keeps my mental state form deteriorating more than it already has. While I can't go out and interact with my friends and coworkers, I can always count on somebody in Looper Nation to post something that will lift my spirits  The outstanding members of this group always find a way to make my day better when I'm in need of a Disney Fix. We all share this pleasant form of madness that allows us all to enjoy Walt and his successors creations a bit more than the average person.  My people all share a love for the parks and count the days till we can go back. I don't know any Looper that doesn't all get a little weepy when watching the first twenty minutes of UP. Actually, I full-blown cry every time I see it.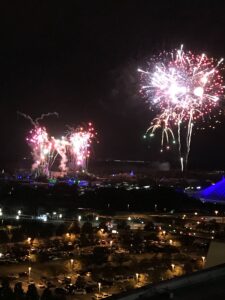 My Disney friends all share my tears of joy when we remember watching the fireworks from the hub in the Magic Kingdom or from the world showcase at Epcot. you have helped keep me sane with your posts and shares. We need each other as a Disney community and even though we can't be closer than 6 feet to each other, we can all still share a virtual hug. You have my heartfelt thanks. My Optimistic side inspired by Walt believes that we will someday all be together again at the most Magical Place on earth. Until then, Please, stay healthy and safe. Please, maintain hope for better times to come. And Keep wishing upon that star!