Disney Master Artist, Celebrity Sports Artist and all around nice guy Kevin-John Joins us at ResortLoop.com! He tells us how he became a Disney Master Artist, discusses his first Disney painting "The Hat Box Ghost" and what future projects he's working on for Disney!!!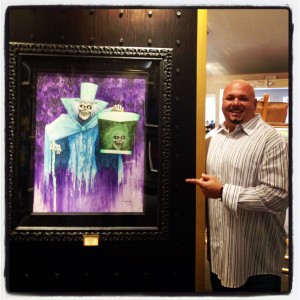 http://kevinjohnstudio.tictail.com/
https://www.facebook.com/kevinjohn.jobczynski
https://twitter.com/KJ_CelebArtist
Thank You for downloading ResortLoop.com Episode 94!
As always: "Please stand clear of the doors" & check for ghosts!!!
Email or call in your own special open for the show!
Get Your LooperGear!!!! http://www.zazzle.com/ResortLoop
Voicemail: (414) WDW-LOOP