By Emily Honsa Hicks
Many of us WDW 'regulars' have had it happen, especially when traveling in the less expensive, less crowded offseason. You show up to your dream resort only to find signs on the flagship attraction begging you to pardon the pixie dust.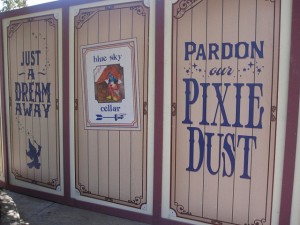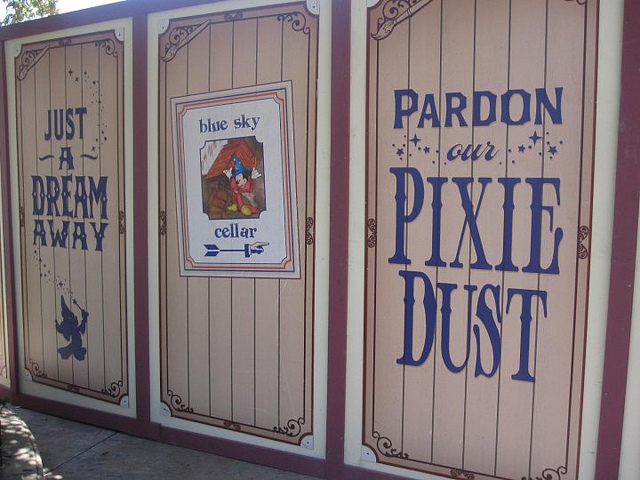 Some parents need to be more cognizant of these changes (for example, if their child is autistic) to prepare for a smooth trip. Others have a go-with-the-flow troop that are unfazed by construction barriers. Either way, though, WDW vacations are generally large investments, and not everyone likes that kind of surprise.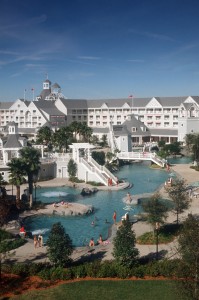 How can you prepare? First, call your hotel. If you're staying at Yacht Club and counting on Stormalong Bay to while away some sweet sunny afternoons, give the hotel a ring to make sure it will be up and running. Ask about the hours. This goes for any feature pool. If it isn't going to be available, Disney nearly always has a 'backup' – a bus that takes you to another resort pool—but it would be good to know in advance.
While you're on the line with the hotel, ask if there are any room refurbs planned, events or construction you may see or hear that you should know about. You may have booked a quick getaway not knowing that it is Marathon Weekend, and the booming fireworks every half hour starting at 3 am may not be a welcome wake-up call. You may be dreaming of Splash Mountain only to find that scaffolding went up yesterday—and now your kid who is FINALLY tall enough to ride is devastated. Or you may have promised your daughter breakfast at Crystal Palace for her birthday only to find it is closed for renovation until the week after your visit.
If Disney deems it enough of a potential disruption, they may send a letter of explanation. Don't be afraid to call and pick the brain of the Cast Member who answers for dates and likely issues. They are very friendly and an ounce of prevention is worth a pound of cure when you're heading to the World.
That said, much of the general information is available on various unofficial Disney information websites. Just type "Disney world refurb schedule" into any search engine and a host of updated sites, many run by travel agencies, will pop up in your browser. They usually have a fairly comprehensive list of attractions and dates.
Keep in mind that these refurbishments are for your later enjoyment, and many are scheduled. For example, each winter either Typhoon Lagoon or Blizzard Beach is closed for refurbishment (and likely also because of the huge drop in attendance). Hollywood Studios and Downtown Disney are both experiencing huge changes, so keep your eye on those schedules if you plan to visit those areas.
And we're not even talking about weather.
Above all, keep things in perspective. In my mind, a 'bad' day at WDW generally beats a good day anywhere else.
Emily Honsa Hicks
@firstcomeswdw on twitter
Blog at http://www.firstcomeswdw.com