We are joined on the show by SuperLooper and member of the ResortLoop.com Blogging team Chris Malek!  Chris shares with us his experience, knowledge, and tips for being a vegetarian at Walt Disney World!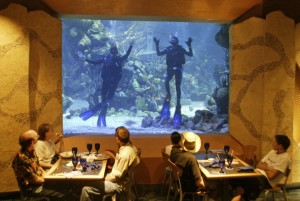 [app_audio src="http://traffic.libsyn.com/resortloop/ResorLoopShow224.mp3″]
Contact Information Mentioned on the show.
Email SpecialDiets [at] DisneyWorld [dot] com or call (407) 824-5967
Animal Kingdom: WDWAKSpecialDiets@email.disney.com, or (407) 824-5967
Hollywood Studios: WDWSTSpecialDiets@email.disney.com, or (407) 824-5967
Epcot: WDWECSpecialDiets@email.disney.com, (407) 824-5967
Magic Kingdom: WDWMKSpecialDiets@email.disney.com, or (407) 824-5967
also  http://www.disneyfoodblog.com/special-diets-resources/
(Credit:  Disney Food Blog)

When attempting to pronounce Quinoa?  Please stand clear of the doors"!
Thank you for downloading Episode 224 of ResortLoop.com!
This episode of ResortLoop.com is brought to you by the Joffrey's Coffee & Tea Company!
Email or call in your own special open for the show!
Voicemail: (414) WDW-LOOP